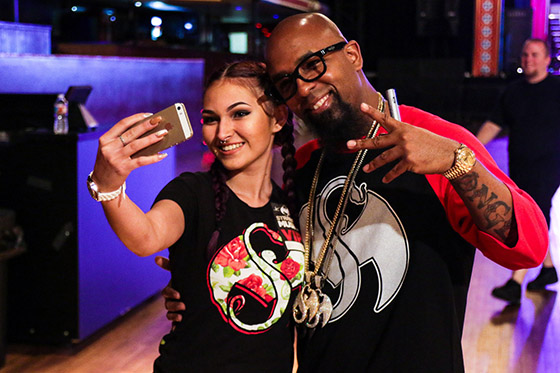 Every Strange Music fan knows how important touring is to Tech N9ne and Strange Music CEO Travis O'Guin.
The Wall Street Journal wrote about how Strange Music has kept their business thriving despite the massive hits taken by the music industry over the past couple decades. The WSJ summed up Strange Music's business model well:
Though the slow-growing recorded music industry's revenues are still down about 60% from their peak in 2000, Strange Music's business is booming thanks to its no-nonsense focus on touring that has helped it secure favorable terms with venues while maximizing ticket and merchandise sales.
You can read the full article here. Or,  see below as directly taken from The WSJ:
Smoking or vaping on the tour bus is permitted only in the jump seat with the door closed while traveling at least 55 mph, fast enough for the fumes to escape from the wing vents.
Throwing water on security personnel or equipment is prohibited, as is stripping naked during the workday, unless "your clothes are actually on fire." Artists may not ask their fans for cigarettes. To remove unwelcome visitors from the tour bus, alert security nonverbally by patting your chest three times, followed by a scratching motion.
These are just some the many official tour rules that rapper Tech N9ne and his business partner, Travis O'Guin, read aloud to the artists that hit the road with their fast-expanding record company, Strange Music Inc., which is based in Kansas City, Mo., and operated Tech N9ne's 42nd national tour in the fall.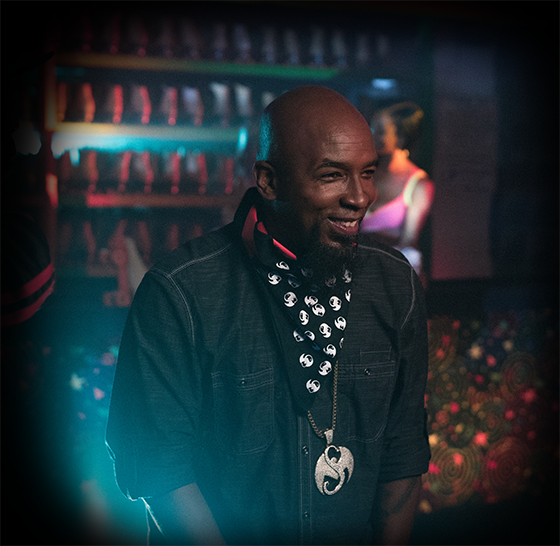 Though the slow-growing recorded music industry's revenues are still down about 60% from their peak in 2000, Strange Music's business is booming thanks to its no-nonsense focus on touring that has helped it secure favorable terms with venues while maximizing ticket and merchandise sales.
The ascent of Strange Music—founded 17 years ago when record sales began their long decline—mirrors the boom in the concert business, which artists now depend on for most of their income. The top 10 global tours grossed $4.7 billion last year, up from $4.2 billion in 2014. Some artists are seeing success by fusing their music and touring business. Producer Diplo and his management company started Mad Decent Block Party tour eight years ago. Similarly, Rapper Tyler, the Creator, started his own festival, Camp Flog Naw, five years ago.
As the concert business booms, more opportunities are cropping up for music outsiders such as Mr. O'Guin to invest in emerging talent. This summer, for example, financial managers AGI Partners LLC, Diplo's company and other firms launched an investment fund, Unison Fund, aimed at financing world tours and other ventures of up-and-coming musicians.
Strange Music, which saw its recorded music sales drop 78% from five years ago, is expecting to bring in $21.9 million in overall revenue this year, up from $20 million in each of the past four years, said Mr. O'Guin, who worked in the furniture business and ran a clothing line before forming a partnership with Tech N9ne to start the company.
Though none of the 14 current artists on Strange Music's roster are mainstream stars, the label itself has amassed a rabid cult following that transcends any one act. At shows, fans can choose from more than 100 different pieces of Strange Music merchandise, which the company recently started making in its own new 27,000-square-foot manufacturing plant.
The company says its code of conduct is a key driver of growth.
Many of the tour rules center around appropriate behavior at afternoon "meet and greets" with fans, the cornerstone of V.I.P. packages it sells for $175. (General admission is about $40.) An average of 150 fans buy the packages per show. By offering large numbers of higher-priced V.I.P. packages for superfans, Strange Music is able to capture profit on the best seats.
Bay Area rapper E-40 said he managed to arrive at these fan sessions several minutes early on his first tour with the company, and even made sure to return his Strange Music pen to a company manager after signing autographs—a requirement that "cracked me up," he said.
The rules have been more challenging for other acts.
"I broke the rules so much that I'm pretty sure I ended up with a larger fine fee than I did profit," said Machine Gun Kelly, who opened a 97-show Strange Music tour in 2012, explaining that he had an "anarchist mentality" at the time. After igniting several fires on stage and starting a food fight at an Arizona venue, the Cleveland rapper said getting penalized taught him valuable lessons.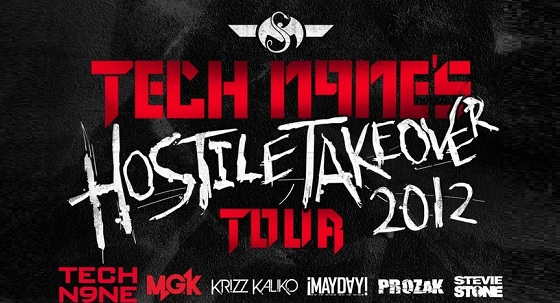 "I became a man on that tour," he said.
Strange Music's unusually strict tour rules, meantime, helped its live business grow despite the difficulty that many rappers faced trying to tour in the wake of gangsta rap, the 1990s subgenre that glorified gang violence.
"Everything violent that happened was blamed on hip-hop," said Murs, a Los Angeles rapper who signed with Strange Music several years ago.
Tech N9ne said he wasn't expecting touring would be any easier for him two decades ago, given that his stage name is a reference to a TEC-9 semiautomatic pistol.
But the 45-year-old rapper said venues quickly warmed to his tightly run operation, helping him to book more than 200 shows a year that have featured performances by hip-hop stars from Kendrick Lamar to Wiz Khalifa. Each one of the tour rules, he added, was written as a direct response to someone's actions, including his own, though he doesn't fine himself.
Tech N9ne and Mr. O'Guin now are launching a pop-music division, to which they have signed Mr. O'Guin's daughter, singer Mackenzie Nicole.
While fans have embraced Ms. Nicole, some hope the label will stay "Strange." On message boards, one "longtime fan who's very disappointed" recently lamented the mainstream push, asking Tech N9ne to stick to acts that fit "with the creed and soul of your label."
What did you think of the article?
Let us know your thoughts in the comments below!
Click HERE for tickets to Tech N9ne Live!