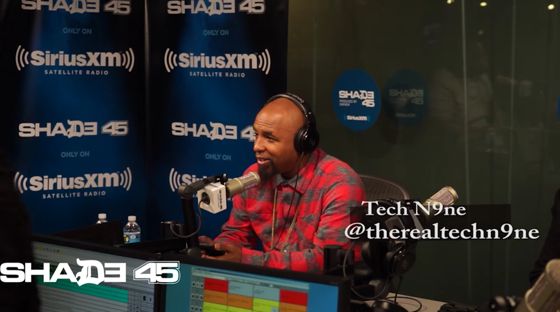 Tech N9ne has to be one of the hardest working artists in the industry.
To add to the long list of interviews he did during his press run in New York, Tech had a 30 minute conversation with the legendary DJ Kayslay. Of course, the two went over all aspects of The Storm and what fans should be expecting before they listen, but they also took the time to talk about mumble rap and the need for education on 90s hip-hop amongst millennials.
You said the magic word – education. Their parents that came before them didn't teach them. My kids have all kinds of shit on their iPods from Soulsonic Force, Kurtis Blow, everything.
– Tech N9ne
Check it out below!
What music did your parents hand down to you?
Let us know in the comments section below!
CLICK HERE TO PURCHASE THE STORM ON iTUNES!