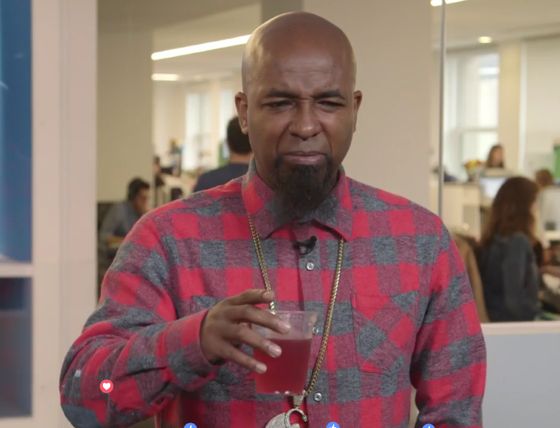 If you're a fan of Tech N9ne, you're familiar with his appreciation for a good mixed drink.
Changing things up from your typical interview, Tech N9ne had the chance to show off his bartending skills during a Facebook live stream with Mashable. During the stream, Mashable host, Dory Greenberg and Tech put together Kansas City favorites KC Tea, Saribou Lou (Caribou Lou w/o 151 Rum), and margaritas – as well as a few concoctions submitted by viewers.
As you can tell from the photo above, a few of these suggested drinks did not turn out so great.
Check out the full video below!
What are your thoughts on Tech's bar tending skills?
What drink would you have suggest he tries next?
Let us know in the comments section below!
 CLICK HERE TO PRE-ORDER THE STORM!