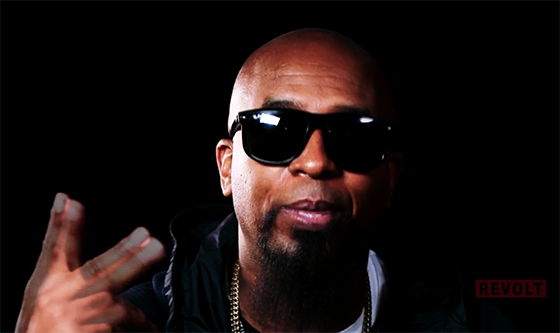 Tech N9ne's feature list can top any artist. But where does his eclectic music taste come from?

Before releasing The Storm, Tech N9ne spoke with Revolt TV about some of the features he was able to get on his album. When browsing the names on the tracklist, some notables stick out: Jonathan Davis, Gary Clark Jr., and Boyz II Men, just to name a few.
I had the idea last year to do "Buddha". I always had the idea to redo the "Uhh Ahh" song from Boyz II Men, because I love that song. So I recorded it. I didn't know if they would do a marijuana song with me, but they said they loved it. I got all three of them on it. Wanya came to Kansas City, to Strangeland Studios, to record his part. Nathan and Shawn did their part in Vegas.

– Tech N9ne
With music tastes as diverse as Tech, where does it come from?
I have to give all that credit to my family being eclectic when it comes to music. My aunt and grandmother were deep on gospel music. But my uncle Ike was into rock n roll. I got rap from next door. I had a lot of teaching early. I thank my parents for teaching me rhythm. They taught me everything rhythmic and melodic. 

– Tech N9ne
Watch the full interview below:
What do you think of Tech N9ne's collaboration with Boyz II Men?
What's your favorite collab on the album so far?
Let us know below!
 CLICK HERE TO BUY THE STORM ON iTUNES!