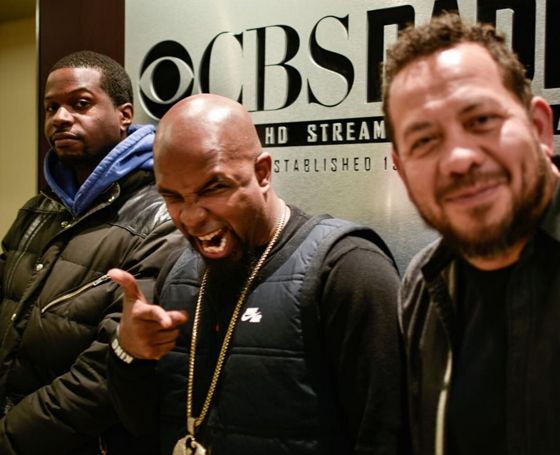 During Tech N9ne's busy press run in New York, he had the chance to sit down for an in-depth interview with the Rap Radar Podcast hosted by Elliot Wilson and Brian Miller.
While sitting down for the interview, Tech brings us back to the ground floor of Strange Music – elaborating on how he initially got linked up with Strange Music CEO, Travis O'Guin, and the obstacles they've been through before the label was successful:
When we were losing all those hundreds of thousands of dollars on those first tours, Travis knew that if we kept pushing money at it, it would catch. Because he knew that we had something special just like I knew. It's hard when you spend that much money and it's not working, but we kept at it.
After letting us in on the early days of Strange Music and the obstacles the independent powerhouse had to overcome, Tech elaborates further on what we can be expecting from The Storm:
On this album, I've got a gospel song, "Need Jesus", I've got a blues song with Gary Clark Jr., I've got R&B shit with Marsha Ambrosius, a big one from Boyz II Men, that dance shit with Problem, and that metal shit with Korn. It's everything on this album.
WATCH:
What did you think of the interview?
Let us know in the comments section below!
 CLICK HERE TO PRE-ORDER THE STORM!