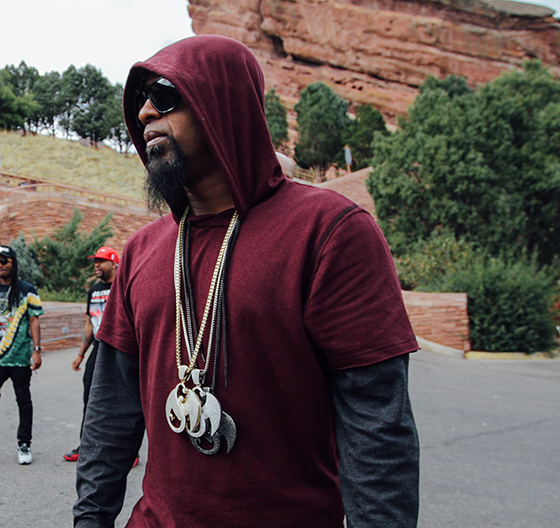 It's been a big year for independent music and Tech N9ne is the latest to salute Lil Chano from 79th.
Sitting down with XXL, Tech discussed his latest album, The Storm, and some of the struggles he faced in writing the album while on tour:
I didn't feel like writing anything, especially on tour trying to finish the last songs on my record and thanks to Atmosphere or Rhymesayers, they let me record in Minnesota at their studios and I got to get a few songs done. 
A major highlight came further down the conversation when Tech was asked who he was currently checking for:
I really like what Chance The Rapper has been doing and that he's independent. Just popping, I love that he can do all types of flow. Complete artist. I hope that I run into him soon to say thank you for wonderful music and he did one a while back with Jay Electronica, that was so wonderful. I can tell he's conscious, I can tell he can do whatever and I love that about Chance The Rapper.
To say Chance has had a good run in 2016 would be an understatement. Riding the massive wave of success behind 2016's Coloring Book, Chance became the first artist to earn Grammy nods for a streaming-only project.
The young Chicagoan also managed to conquer the ESPYs and the Saturday Night Live stage – racking up major points for an artist operating without a label.
With Tech's admiration in place, hopefully we see these two great emcees connect for something great.
Click here to read the full interview with XXL.
Would you like to hear something from Tech and Chance?
Holler at us in the comments!
Click HERE for tickets to Tech N9ne Live!