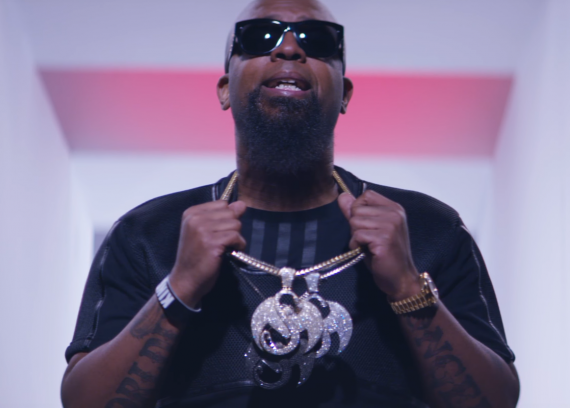 With Dominion just two weeks away, Tech N9ne has released a video for his Krizz Kaliko-assisted effort, "Drama". Unveiling the song on Facebook Live, we learned the track is "heavy-artillery based," inspired by a recent change in Missouri's gun laws.
The video reflects the sleuthing, hostile atmosphere of the track with frenetic cuts, striking light contrast, and middle of the night shots. It reminds us Tech N9ne (and his Strange Music family) is not to be trifled with!
With "Drama" leading the charge,
Dominion
, which drops April 7th, is sure to be an explosive album!
CLICK HERE TO PRE-ORDER DOMINION!