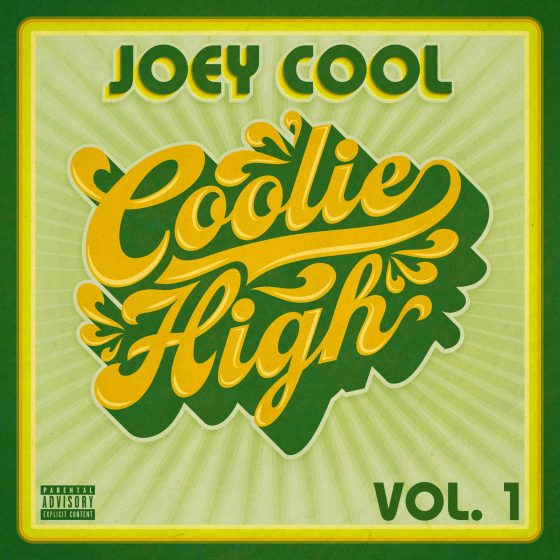 The latest EP from Joey Cool gives us a brand new look into his abilities as an artist. Stepping away from his usual fast paced rapping style, Joey leans heavily into the power of his melodies, vocal charisma and personality.
Coolie High Vol. 1 hits you hard with summertime vibes and will quickly melt any arctic depression that might be trying to ruin your new year. With a pop anthem titled "Wish I Was You", featuring Jehry Robinson, bringing all of his extremely catchy hooks.
"Blame Coolie" is a natural head bopper. Joey pulls out all the stops and hits us with nothing but straight swag. Dirty bass synths, whirly treble samples and a pocket four on the floor, you won't be able to help but move.
Followed next by "FSU (F*ck Sh*t Up)", we continue down swag lane with a west coast style classic. With iconic turn table sampling reminiscent of 1980's hip hop.
To complete the set, we end with "Cherry Pie". Sliding in real smooth as more of a classic R&B track, with laid back verses, the song keeps it fun and light
So kick back, smile, relax and put Coolie High Vol. 1 on repeat.
Click Here To Stream Coolie High Vol. 1