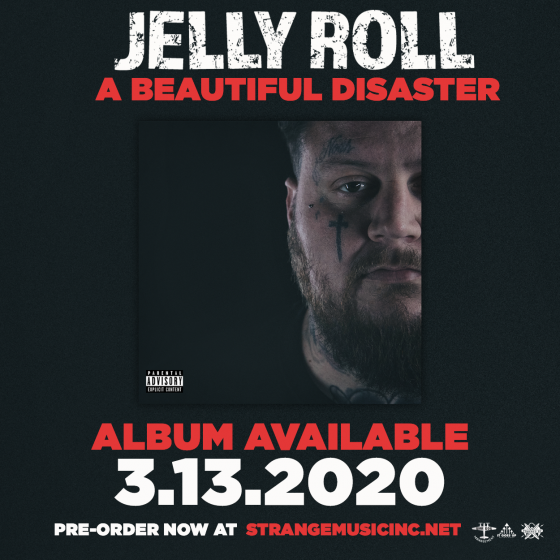 Jelly Roll has always been one thing in his lyrics – honest. He sees his music as therapeutic, not just for him, but for anyone who comes in contact with it.
As genuine a modern day outlaw as you can get, Jelly's music incorporates influences ranging from Southern Rock to Dirty South rap. With his forthcoming album, A Beautiful Disaster, Jelly Roll draws you in with his ability to tell a story that you didn't even know you were a part of. With songs like "Creature", "I Need You", "Nothing Left At All" and the dark, haunting love story "Suicide" along with features from the likes of Tech N9ne, Struggle Jennings, Krizz Kaliko and Lil Wyte, A Beautiful Disaster gives you a direct link to the life of Jelly Roll – the trials and tribulations, along with the celebrations and victories.
Here's your chance to preorder your copy of A Beautiful Disaster – you'll receive an autographed copy of the album along with a limited edition Jelly Roll A Beautiful Disaster t-shirt (XL only).