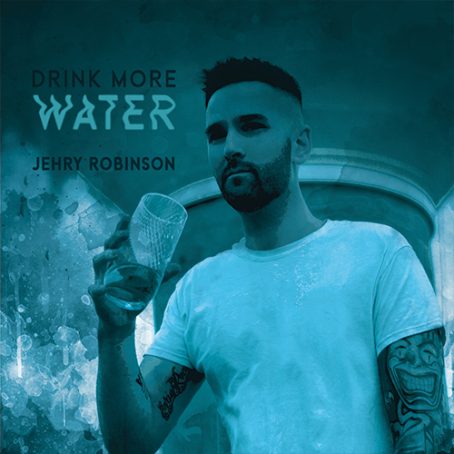 Jehry Robinson is bringing his next album, and life motto, Drink More Water to your speakers on 9/1/23 so get your pre-order in now! While we're in the heat of summer, Jehry is going to help you cool off with Drink More Water and its cold hits like "Memorial Day", "Still Breathin", "NY Talk" and "Question Why". With features like Tech N9ne, Rittz, Nems, King Iso and more, Drink More Water is sure to blend all the styles Jehry has become known for. 
Your pre-order will include a signed copy of Drink More Water, a limited edition pre-order t-shirt (XL only), a Strange Music decal and a download link for the pre-order mp3 track "Get Back Up". Click here to pre-order Jehry Robinson's Drink More Water and quench your musical thirst! 
Click here to pre-order Drink More Water by Jehry Robinson now!