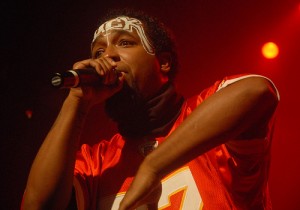 Up From Unda did an interview and feature story on Tech N9ne. Many clips from Tech's live performances–going all the way back to his spiky-haired days–a mixed with Tech sharing his thoughts on touring.
Tech owes much of his success to touring–starting off with small crowds but putting on a show as if it were the Super Bowl halftime show. Soon after, crowds started to grow at an exponential rate, a trend that continues to this day.
Tech discusses the hardships of being on the road so much and trying to maintain personal relationships in his life. The time he spends on his work costs him personal time with his kids and the marriage to his wife.
In a way, Tech considers himself married to his fans. The story features a song and rap that Tech's daughter wrote for him. In it she tells him how much she misses him. It's a very poignant feature story featuring the softer side of Tech N9ne.
WATCH