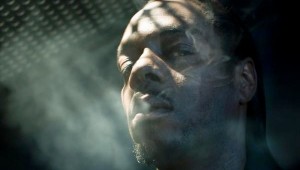 As many of you know, Dan Gedman is the genius who has been involved in helping make many of Brotha Lynch Hung's music videos. HipHopDX wrote a story on Lynch teaming up with Gedman for three music videos for Lynch's Strange Music debut Dinner and a Movie: "Meat", "I Plotted (My Next Murder)", and "Colostomy Bag".
According to the HipHopDX story, "The music video trilogy is said to be inspired by popular book and film American Psycho. Gedman said in a statement, 'This is the first time this has ever been done. We are visually bringing this character to life, and then Lynch is going to write the next two albums. It's an interactive process. Now he has to lyrically revisit the character and story, knowing what it all looks like.'"
Click here to read the full story on HipHopDX. Follow Dan Gedman (@liquid9) on Twitter!
What do you think of Lynch's music videos? Which are better, the ones for Dinner and a Movie or the new ones for The Coathanga Strangla?