The holiday of horror is right around the corner. We at Strange want to make sure you're prepared to have the best Halloween yet with the assistance of some select tracks from the Strange Music catalog that will be sure to disturb the spirits and get you in the proper frame of mind.
Tech N9ne – "Psycho Bitch"
Kind of a given isn't it? Set to John Carpenter's famous them from Halloween, this is Tech's plea to obsessive females to back up off! With it's rave-like intensity, this song can get your Halloween party jumping.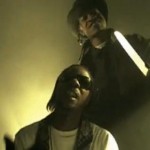 Brotha Lynch Hung – "Colostomy Bag"
For spooky-ass-$#@! look no further than Brotha Lynch Hung's entire Strange Music debut, Dinner and a Movie. This opening track well sets the mood for an ominous night of trick or treating, just don't go killing anybody.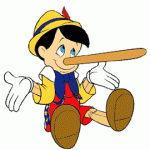 Tech N9ne – "Pinocchiho"
This twisted track featues Tech taking on the character of a perverted puppet that just "wants to be a normal boy." The relentless organ and pounding drums perfectly complement Tech's humerous and lustful yearnings for female flesh.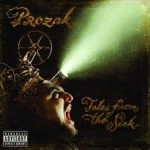 Prozak – "It Was You"
How could we leave out the Hitchcock of Hip Hop? In this song Prozak paints a surrealistic picture of an encounter with a strange man on the street, which turns into visions of the hospital, and finally a recount of all the evil that he's witnessed through his years. Over an atmospheric instrumental, Prozak tells the story with details that would have made Alfred proud.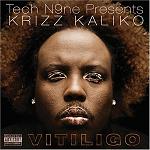 Krizz Kaliko – "Anxiety"
This classic track in the Strange Music catalog features a hypnotic synth loop that perfectly reflects Krizz's state of mind: jittery, spastic, and obsessive. Play if you want to conjure your inner demons.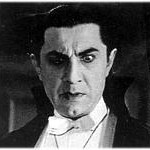 Tech N9ne – "Alucard"
It's hard to imagine a hotter and more "now" song for Halloween than "Alucard". Over a kick drum and the sounds of ghouls, Tech's distorted voice tells of his everlasting life in the music business, a business known to swallow careers just as quick as they start.
Kutt Calhoun – "Dark Knights"
Kutt Calhoun's fantasy about being a dark superhero is a highlight of his "Ugly" section on Raw and Un-Kutt. Brotha Lynch Hung drops a memorable scattershot chorus over a beat that sounds like a Dr. Dre outtake from his 2001 sessions.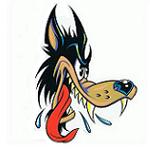 Tech N9ne – "Big Bad Wolf"
Here's some "vintage" Tech in which he makes his menacing presence known for anyone who wants to challenge him lyrically or otherwise. Tech spits a vicious flow and kills MCs with lines like: "You thought you built yo rhyme outta some brick / Tech N9ne blew em away like sticks." A great gem from back in the day.
Well of course there's some songs we left out. Let us know what you think they are! In all reality one could put Anghellic, Seepage, Tales From The Sick, and Dinner and a Movie on rotation and be set for the whole night. Which songs from Strange are you going to be playing tonight?