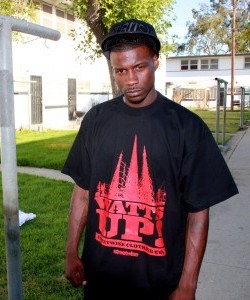 Jay Rock has recently announced on his Twitter that he is now accepting ideas for the cover of his upcoming Black Friday mix tape. In request for help with the cover, Jay tweeted the following:
"I NEED A COVER 4 BLACK FRIDAY WHO WANTS 2 MAKE IT"

"IF YOU HAVE AN IDEA 4 BLACK FRIDAY COVER PUT IT 2GETHER N SHOOT IT 2 ME. IF ITS DOPE ILL USE IT"
If you have any ideas, make sure you get them to Jay Rock fast! For now you can e-mail your ideas/presentations to blogs @strangemusicinc.com and we'll make sure he gets them.