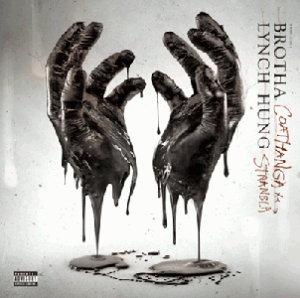 With Coathanga Strangla on the way, it's about time we got to know the MCs that make up Brotha Lynch Hung's Madesicc Muzikk, given that they populate most of the guest appearances on Lynch's sophomore Strange Music release. COS, Lynch's longtime friend and fellow Sacramento MC, was good enough to call in and answer our questions concerning Coathanga Strangla and his longtime tenure with Brotha Lynch Hung, which has lasted over 15 years. COS gave us the scoop on what he knew about Coathanga Strangla and answered questions directly from the fans. Listen below!
SM Interview With COS by StrangeMusicInc
Be sure to pre-order Coathanga Strangla today! You will receive an autographed copy of the album plus a limited-edition album t-shirt and sticker!