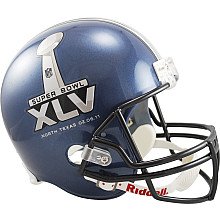 Coathanga Strangla) watched the big game at a casino and shared this highlight video of Ben Roethlisberger, quarterback for the Steelers, throwing a 37 yard pass to wide receiver, Brandon Williams. Despite the rally in the second half, it wasn't enough for the Steelers as the Green Bay Packers stopped the Steelers' last drive with less than a minute to play. Green Bay Packers won their club's 13th Superbowl by a score of 31 to 25.
Strange Music representative Makzilla was actually in Dallas at the Superbowl. Listen below as Makzilla went live on SM Live Podcast only hours before the big game:

Click here to learn more about this podcast episode!
Look below to see what the artists said about Superbowl XLV:
Check out what fans are saying about the game:
Who were you supporting for Superbowl XLV? What were some of your favorite memories from the game? Which commercials did you like the best? Some fans are requesting a Tech N9ne show for the next Super Bowl Halftime– what do you think?