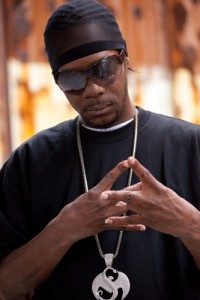 "In the goriest rappers of all-time, few have had the shock value, but no one has had the consistency or longevity of Brotha Lynch Hung," HipHopDX's Jake Paine said about the emcee in 2007. In this interview, Lynch talks about whether or not he considers himself a hip-hop legend, horror movies, and what kind of posters he had on his wall as a child.
Here is a piece of the interview:
HipHopDX: You mentioned the Hip Hop influence. I know you're inspired by the concept of mortality, death, gore, all that. How did that hit you, and what did the posters on your wall look like as a child?
BLH: I used to have Spiderman posters and Jason [Friday the 13th] posters and stuff. Mostly Horror movie stuff. I'm a Horror movie fanatic. That's pretty much all I used to watch as a kid. Even now, I watch a lot of murder investigations and stuff like that – Most Evil, if you've ever heard of that. Right now, I'm doing these three albums, connected together. They're three serial killer albums; I've kind of been on that investigations tip right now. As far as back in the day, I love all the Jasons, Michael Myers, those guys.