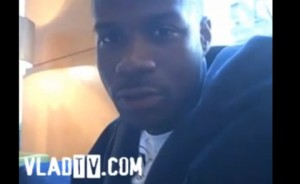 Jay Rock took time to talk about his high school alma mater, Locke High School, with VladTV in this 2009 exclusive interview. Jay Rock addressed what it was like being a blood in a high school full of crips, and what he does to help give back to his hood.
"I always had to watch my back," Jay Rock said about what it was like in high school. "I was on enemy turf. There was a lot of stuff going on on that side of town. I had to cross the tracks to go to that school."
Watch the full video interview below or click here.