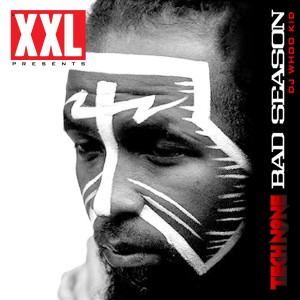 The Bad Season mixtape continues to gain momentum even after being available for nearly two months already! The Bad Season mixtape, which at one time took the #3 spot on the hip hop charts on iTunes, has a buzz that seems everlasting as late-comers are putting their money where their mouth is and are decidedly purchasing the album. Even DJ Whoo Kid is feeling the buzz continue as he went to Twitter this past weekend:
Also, DJ Whoo Kid added,
The Bad Season continues as Tech prepares his upcoming release, All 6s and 7s. If you haven't already, get the Bad Season mixtape everyone is talking about!
Check out what fans are (still) saying about the Bad Season mixtape:
Will the Bad Season ever end? What do you think about Bad Season? What songs are your favorites from the album?