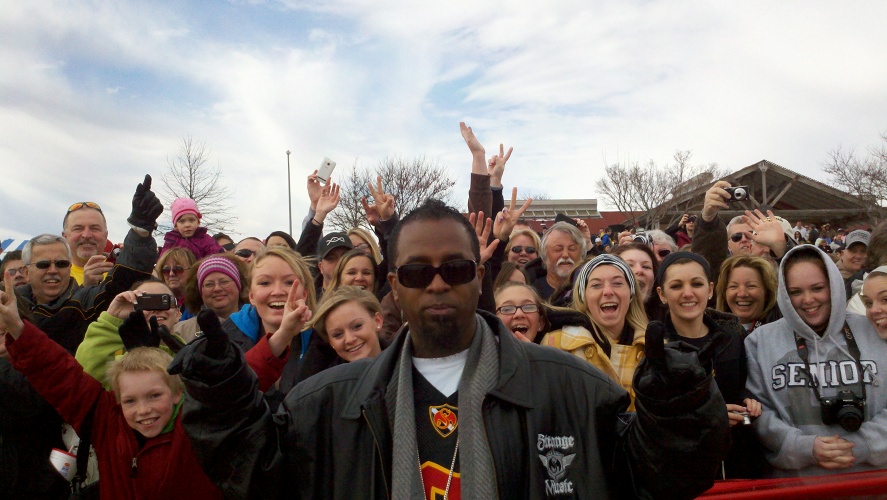 On a chilly winter's day in late January, Tech N9ne displayed his grace and love for Kansas City by attending the Missouri "Polar Plunge". The Polar Plunge is the signature fundraising event for the Special Olympics, especially in Missouri. This year's Polar Plunge managed to raise more money than any other Polar Plunge in history! The money all went towards the KC branch of the Special Olympics, which will help provide sports training and competition to over 22,000 athletes in the KC metro area. Jeremie Ballinger, event organizer and director of the Special Olympics for the greater Kansas City metropolitan area, had the following to say about Tech's appearance at the event:
"The chance for us to have Tech N9ne there was a huge feather in our cap and a great way to showcase the event to Kansas City. Tech and everybody that we worked with at Strange Music were just fantastic. They were very professional from A to Z and Tech made a point to make it so everyone involved was on time so he would have the opportunity to take photos and whatever he needed to do. Tech was fantastic."
Check out the photos below taken from the event, including Cross-Eyed Joe taking the Polar Plunge! Make sure you click here to make a donation to the Missouri Special Olympics.