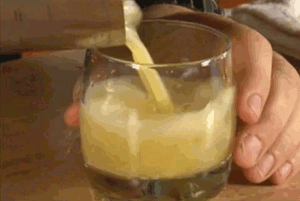 There's a reason that "Caribou Lou" is nearing gold status, and that's because fans are crazy about the song (and drink)! To commemorate our "Caribou Lou" Gold Contest, we will show three dedications a week dedicated to Tech N9ne's ultimate party anthem. Here's to 151 rum, pineapple juice, and Malibu! Vote below for your favorite!
"Caribou Lou" music video filmed at Ithaca college. Creative use of locales and crisp editing. Nice touch with the coeds as video girls.

Dazzling footwork!

Tech N9ne's drink is officially in the world of bartenders all over as evidenced by this instructional video from Bartending Bootcamp.

Be sure to help Caribou Lou reach GOLD status by purchasing the song today! E-mail us your receipt of purchase and you will be entered for a chance to win one out of TEN Gold Single Plaques to commemorate this special occasion! You can purchase the song on iTunes, Amazon, Zune, or StrangeMusicInc.net Online Store, just be sure to send us a pic with you and your receipt, a forwarded e-mail of the receipt, or a screenshot to goldcontest@strangemusicinc.com!
Vote for your favorite "Caribou Lou" video of the week!
(polls)