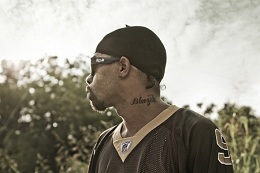 Young Bleed continues to take advantage of his time with Strange Music fans. The Strange Lane MC has been making good use of Twitter and Facebook to connect with his new audience, all the while he's been on the road meeting fans in person.
With social media allowing fans to directly interact with their favorite artitsts, it's not surprising that Young Bleed has received a huge response on Facebook. Fans from all over the country have been leaving comment after comment on Young Bleed's official Facebook. Young Bleed's Strange Lane debut is less than a week away, and it looks like fans are eager to see what the Louisiana native has in store.
Check out what fans are saying about Young Bleed on Facebook:
Be sure to like Young Bleed on his official Facebook page!
Click here to purchase Preserved.