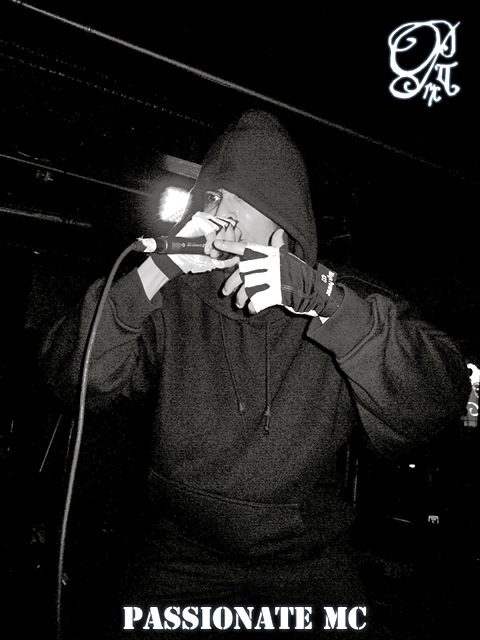 He steps onto the stage wearing his work uniform and nametag. He forgot to bring a change of clothes after a twelve hour shift at CVS. The crowd roars with enthusiasm and he greets them with smiles and handshakes. The DJ drops the beat and the bass booms throughout the tiny venue in Rhode Island. Everybody begins to nod their heads to the beat as they hang on his every word. He performs tongue-twisting verses with the charisma and style of a rap veteran. However, he is only twenty-one.
His name is Kyle Gobern and he is the Passionate MC.
Passion studies the lyrical abilities of KRS-ONE, Canibus, and most importantly, Tech N9ne.
"The second verse on Mental Giant blew my mind. The enunciation of the words and the twists he put on his language is incredible. The flow and rhyme patterns Tech uses made me so much more aware of the boundaries I can push as an artist. Tech N9ne shows there are no limitations to what you can do as an emcee. Many artists have solid lyrics but Tech combines both. The way you say something is just as important as the content."
Tech's influence on Passion doesn't end with rapping techniques. Passion's mother has struggled with various surgeries and medical procedures. Passion knows the struggles Tech's mother has faced medically and it is comforting to see that Tech has kept his faith and hope alive.
"My mom is such a strong woman. She has worked so hard and suffered so much in her life. I want to help her out and make sure she is set for life."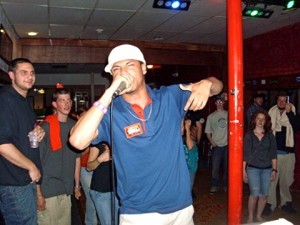 Passion takes Tech's strongest qualities and tries to incorporate them into his music and life.
"Just looking at where Tech started and where he is now is crazy. His persistence and refusal to conform are things I really admire. I give everything to Hip-Hop. I've made so many sacrifices to do what I do. Tech's showed me that it is tough but it's worth it. I listen to 'So Lonely' all the time and I feel like that. I spend twenty hours a day practicing, studying, performing, networking, and writing."
Passion caught his biggest break when he had the opportunity to open up for Hopsin.
"Everybody looks over the importance of a live show but Tech doesn't. He actually puts on a performance. Tech has connected with so many people through his shows and I'm trying to do that."
A couple of months after the show Hopsin appeared on "Am I a Psycho?"
"I'm pretty tight with Hop and it was awesome to see Tech reach out to artists who have faced the same struggles as him."
Kyle continues to grind and build his fan base. Passion has already appeared on tracks with underground favorites like Canibus. However, Passion won't stop until everyone knows his name.
"Remember me because you will hear me on a track with Tech."
WATCH
Passionate MC rips the mic for his entry into the "RA The Rugged Man's Murderous Lyricist" Contest

A Fan Feature by Evan F. Lancia.