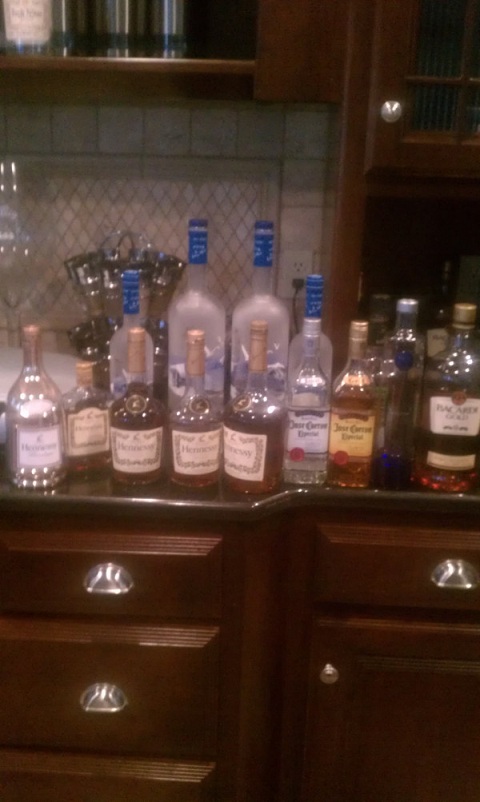 With hits like "Caribou Lou", "KC Tea", "Poh Me Anutha" and "Hard Liquor", it's hard to imagine Tech N9ne saying goodbye to liquor anytime soon. Recently, the Hennessy loving MC hit Twitter to share an update on his drinking habits. Choosing to change his drinking patterns and avoid the everyday buzz, Tech showed his fans how he planned on overcoming the challenge. Placing the large array of bottles in his pantry, Tech took photos of the process and tweeted them as fans wondered if he was permanently off the drinks. Tech would later insist that it was just a lifestyle change and in fact was far from done with KC Teas and Caribou Lous.
Follow Tech N9ne on his official Twitter page.

Click here to pre-order Welcome To Strangeland.
How often do you drink? What do you drink most? Let us know in the comments below!