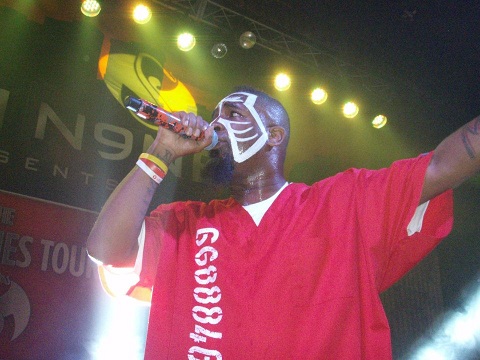 In an unexpected move, Tech N9ne recently took to Twitter to speak directly to his fans concerning his stage show on The Lost Cities Tour. As many fans had already discovered, Tech's stage show for the new tour was taken from the All 6's And 7's Tour. Amidst some complaints from fans, Tech revealed the reason for the unchanged show, explaining that the recording process for Welcome To Strangeland did not allow sufficient time for a new show to be rehearsed.
Regardless, Tech was not about to let his fans down. A week into the tour, Tech confirmed that he had worked on a brand new stage show that would be debuted while out on the road. The new show would include hits from All 6's And 7's and even a special medley of all of the Choppers songs. The daring move not only caught everyone by surprise, but also gave fans a new reason to hit The Lost Cities Tour this fall. Once again proving his love for the fans, Tech N9ne now rolls on with a completely new show for The Lost Cities Tour.
Follow Tech N9ne on his official Twitter page.

Click here to purchase tickets and VIP packages for The Lost Cities Tour.