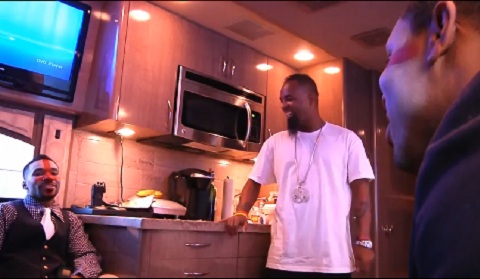 Since Tech N9ne's tweet about an Aqualeo collaboration, fans have been swarming the Houston duo looking for answers to the speculation. A recent video from Aqualeo confirms that the collaboration will indeed appear on Tech N9ne's KLUSTERFUK. Filmed on Tech N9ne's tour bus, the video captures a conversation between the artists discussing their collaboration. Tech reveals that the track will be called "Ugly Duckling" and will draw from elements of his hit song, "Red Nose". Looking to prove that different is good, Tech N9ne and Aqualeo are gearing up for another memorable collaboration that fans are sure to love.
Click here to watch or scroll down below.

Click here to pre-order Welcoome To Strangeland.
What do you think about the planned collaboration? Leave your thoughts below!