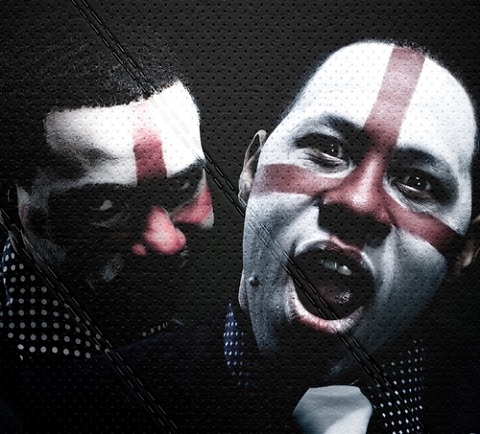 Even though fans are focused on his upcoming Tech N9ne Collabos Welcome To Strangeland album, Tech N9ne has certainly not forgotten about KLUSTERFUK. Following his exchange with Citizen Cope regarding work on the EP, it looks like Tech has found even more collaborators for the project.
Tech recently tweeted about KLUSTERFUK and included a link to Aqualeo's "What's Really Goin' On" music video. The hip hop duo has been makin waves in the industry since their days with Swishahouse. Now sporting facepaint and armed with exceptional lyricism, Aqualeo has reinvented themselves and looks to change the perception of Southern hip hop. With a strange appearance and even stranger music, it's not surprising to see Tech N9ne drawn to Aqualeo. Just what does KLUSTERFUK have in store for Aqualeo and Tech N9ne? Stay tuned for the latest updates on KLUSTERFUK!
Follow Tech N9ne on his official Twitter page.

Click here to watch or scroll down below.

Click here to pre-order Welcome To Strangeland.
What do you think about Aqualeo? Do you want to see them on KLUSTERFUK? Leave your thoughts below!