]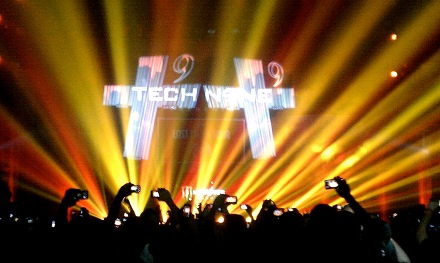 The stars came out for The Lost Cities Tour in Anaheim, CA this past weekend. With Tech N9ne and Strange Music in town, names like Mitchy Slick, Pakelika, and Neb Love of The 5 Footaz were all in attendance at The Grove. Flawless opened the show and demonstrated the charisma and showmanship of a veteran. Jay Rock fed off the crowd's energy to rip through hits like "Hood Gone Love It" and "Code Red". Closing out the night, Krizz Kaliko, Kutt Calhoun, and Tech N9ne performed a headlining set that gave fans new hits and classic favorites. Revamped and better than ever, The Lost Cities Tour continues its stay in California.
Facebook reactions:
Twitter reactions:

Fan Pictures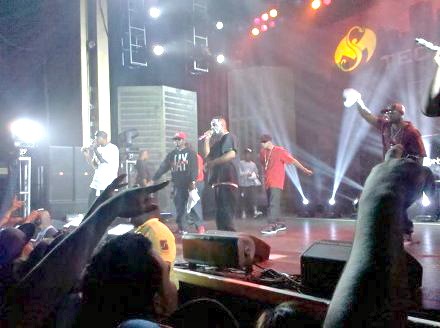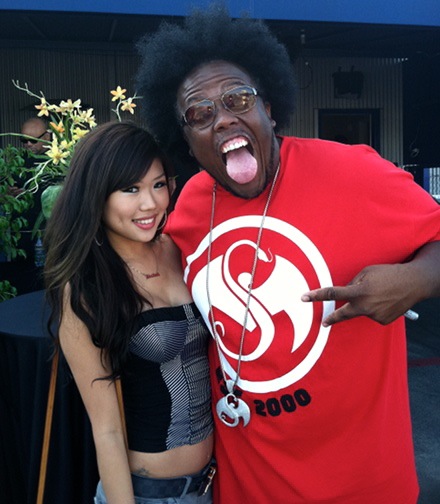 Krizz Kaliko And Fan Vickie Park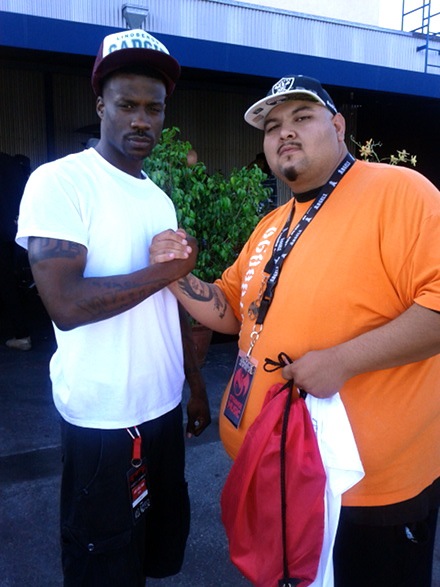 I BOUGHT MYSELF A VIP PACKAGE FOR MY BIRTHDAY FOR THE ANAHEIM SHOW THERE IS NOTHING ELSE BETTER THAT YOU CAN EXPERIENCE BESIDES ALL THE SICK MERCH YOU GET TO MEET THE PPL WHO HAVE IMPACTED YOUR LIFE FOR THE PAST COUPLE OF YRS OR THE PAST DECADE THERE SO INVOLVED ON WHOSE AROUND IT'S LYKE A PARTY AND WHAT BETTER WAY TO SPEND MY BDAY I GOT EVERYONES AUTOGRAPHS N SPOKE WITH ALL OF EM THANKS FOR THE BDAY LUV KALI N WAS REPPIN 6688846993 THIS ONE WILL BE ONE ILL NEVER FORGET THANK YOU STRANGE MUSIC U ARE MY HEART U ARE MY SOUL I THANK YOU FOR ALL U DONE FOR ME AS ALWAYZ KEEP IT STRANGE!!!! – Bobby
Send your pics and videos from the tour to fans@strangemusicinc.com!