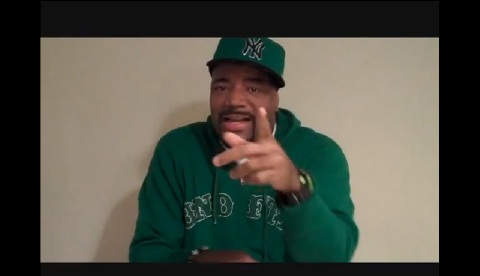 Former Yo! MTV Raps host Ed Lover has seen a resurgence in his career thanks to his webshow C'mn Son, which updates fans on the latest happenings in hip hop and pop culture. In the latest episode of C'mn Son, Ed Lover rated the 2011 BET Hip Hop Awards and shared his thoughts on each of the Cyphers aired during the broadcast. Speaking on the first cypher, Ed Lover praised Tech N9ne at the 4:45 mark with, "Tech N9ne, loved the style you put into it. To me, you killed it." Considering Tech N9ne became a trending topic on Twitter, it's not too surprising to see Ed Lover show some love for the Kansas City King's BET takeover.
Click here to watch or scroll down below.

Click here to pre-order Welcome To Strangeland.