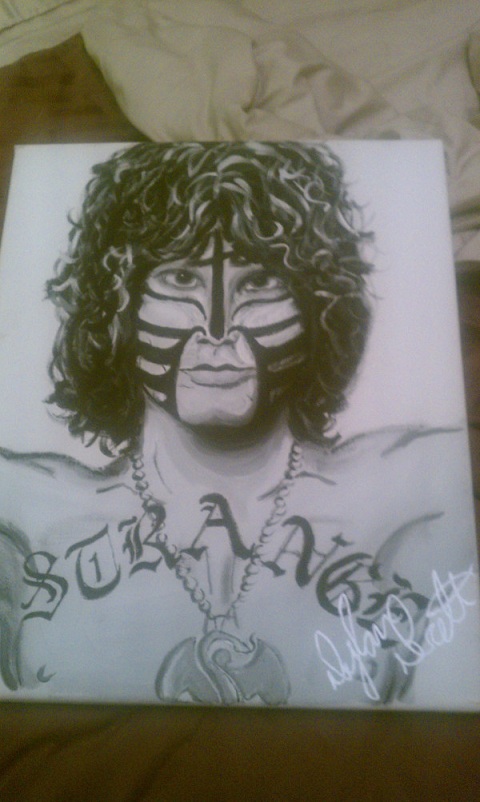 If there is one creative force responsible for inspiring and motivating the drive behind Strange Music, it's legendary rock icon Jim Morrison. As the lead singer for The Doors, Jim Morrison went on to become one of the biggest names in rock before his untimely death in 1971.
Although Jim Morrison's life was cut short, his influence was not. When Tech N9ne looked to create his own independent label over a decade ago, he looked to The Doors' "People Are Strange". The result? Strange Music, the independent giant that has flipped the music industry upside down. In the years since, Tech N9ne has always expressed his admiration and respect for The Doors. During a trip to Europe, Tech N9ne even visited Jim Morrison's grave site in Paris, as documented on the Eurotech DVD. With a sincere love for The Doors, Tech N9ne recently shared this piece of fan art with his followers on Twitter. The illustration depicts a famous photograph of Jim Morrison, but takes it into Strangeland, complete with facepaint and a Strange Music chain. Could the fan have been hinting at something? Is Tech N9ne a reincarnation of Jim Morrison's rockstar spirit?
Follow Tech N9ne on his official Twitter page.

Click here to pre-order Welcome To Strangeland.
What do you think of the illustration? Do you listen to The Doors? Let us know in the comments below!