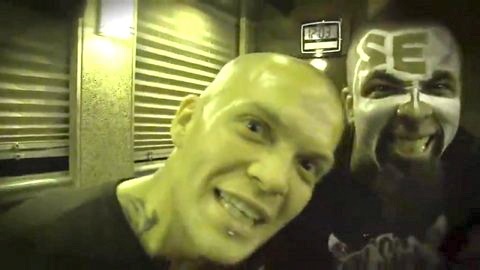 Killa C is back at it with his latest music video, "Sicko". The former Grave Plott member is once again stepping out on his own with the first single from his War Stories album. Revisiting his Strange Music connection, Killa C is joined by Tech N9ne and Krizz Kaliko as they make several appearances throughout the video. Shot on the tour bus, the video gets the part going with enough girls and liquor to go around. Irv Da Phenom also make a cameo appearance to round out the Kansas City link in "Sicko".
Click here to watch or scroll down below.


Click here to pre-order Welcome To Strangeland.
What did you think of Killa C's video? Leave your thoughts below!