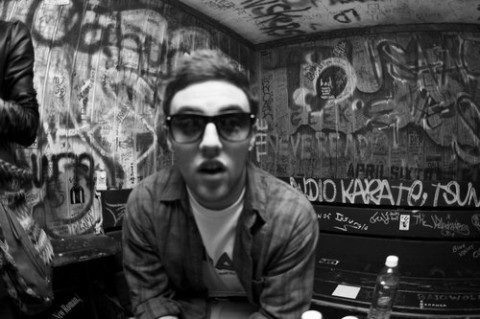 Pittsburgh's own Mac Miller is quickly becoming one of the biggest independent artists in the country thanks in part to his use of social media. The young MC is currently on everybody's radar with a new album on the way and a hit single in "Frick Park Market". Mac Miller recently caught the attention of Technicians on Twitter when he asked, "Who knows what a Kansas City Shuffle is?" Without missing a step, Tech N9ne fans began tweeting Mac about Tech and Strange Music. What could have motivated Mac Miller to ask? Is it possible he came across some Tech N9ne music and felt the need to inquire? As an independent artist, perhaps Mac Miller was referring to the Kansas City King and a staple of the Midwestern city.
Follow Tech N9ne on his official Twitter page.

Click here to pre-order Welcome To Strangeland.
What do you think about Mac Miller's tweet? Is there more behind it? Levae your thoughts below!