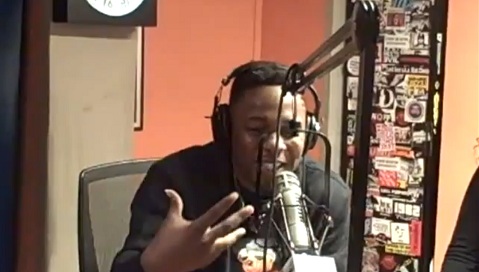 Kendrick Lamar has quickly risen to the top of the West Coast hip hop scene. As one of the main writers on Dr. Dre's forthcoming Detox album, Kendrick Lamar has now caught the attention of fans worldwide. During a recent visit to Shade 45, Kendrick appeared on Sway In The Morning for an on air interview. During the appearance, Kendrick was challenged to the "5 Fingers Of Death", where an MC must freestyle over five different beats. Always ready to go, Kendrick made quick work of the five beats, but not before dropping Tech N9ne's name with:
"Tech N9ne said it best, Black Hippy's the new NWA"
Kendrick Lamar was referencing a Tech N9ne quote from a past interview in which the Kansas City King praised Black Hippy and Jay Rock. Tech N9ne's words clearly made an impact on the young MC, who had no problem paying respect to the independent giant.
Click here to watch or scroll down below.

Click here to pre-order Welcome To Strangeland.