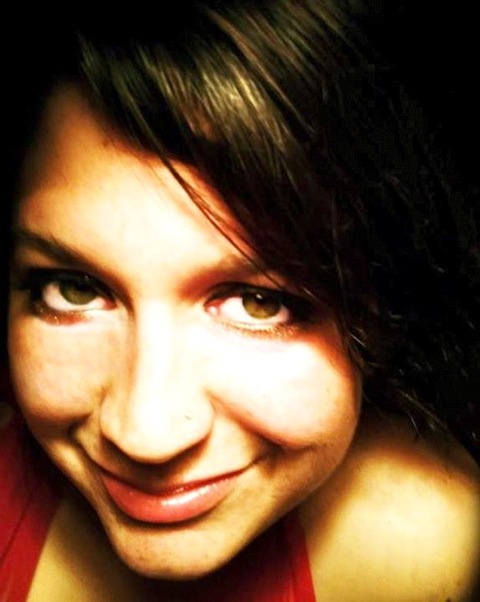 As the number of fans for Strange Music continues to grow all over the world, many fans have looked to these artists to help create their own music. Some have hopes of being good enough in their trade to be able to sign with Strange in the future, while others post YouTube videos of percussion arrangements produced on some of the albums. There is one fan, however, who has taken her talent to canvas. Heather Colon, a native to Florida and fan of Strange Music, began drawing in high school to make time for herself. She was the oldest of two other siblings in a single-parent household. With her mom working anywhere from three to four jobs at a time, taking care of her younger sisters and attempting to have a social life took up the bulk of her time.
"The last 3 years of high school I finally gave art class a try, and found that the teacher would leave me to my own devices, since I believe he felt that I had enough natural skill that with practice my talent would blossom on is own."
Over the summer, Heather took the time to began drawing her favorite rapper, Tech N9ne, and vocalist, Krizz Kaliko. She currently owns all of Tech N9ne's discography and three albums from Krizz Kaliko; Vitiligo, Shock Treatment, and Genius.
"After four years of not drawing anything, I was inspired by tech and decided to draw him, and stunned myself at the finished piece. And if it hadn't been for Tech N9ne, my first completed portrait may never have happened."
Heather has some of her masterpieces available of the artists available to fans who will ask. She hopes to one day be able to deliver her finished artwork to the artists herself. Heather is currently looking to attend a concert in California during The Lost Cities Tour. Who knows? She just might be able to fulfill her dreams. When asked what she would say to her favorite artist, Heather responded:
"Can I assist Liquid 9 with your next album's cover art?"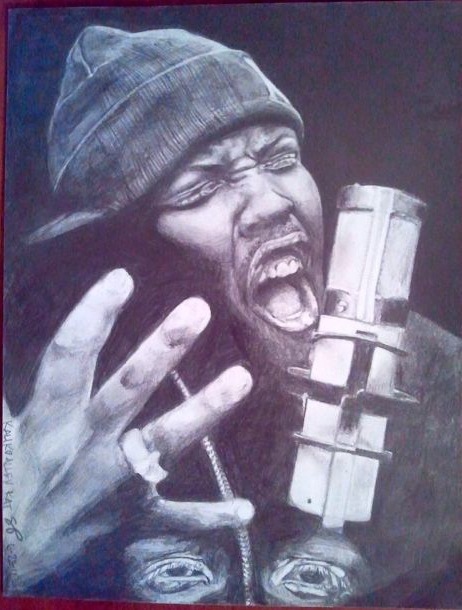 Written by Ebony Brown