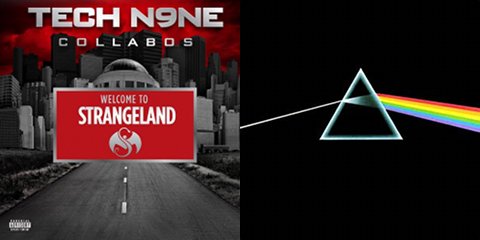 In this revealing interview, Tech N9ne unveils his upcoming Collabos album Welcome To Strangeland as much more than a mere album, but a cohesive work of art, similar to Pink Floyd's seminal rock and roll classic The Dark Side Of The Moon.
Tech says that he has never uncovered this piece of information, but AZCentral was the first lucky one to catch it.
Read the entire interview here.
Click here t0 pre-order Welcome To Strangleland.
#strangeland