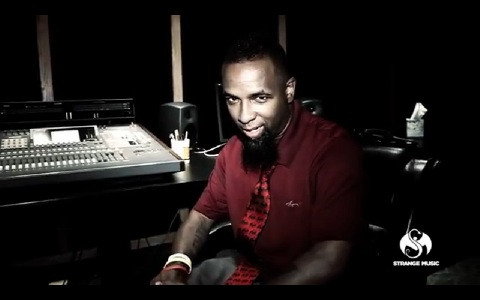 All it took was 23 seconds for Tech N9ne to ignite the Strange Music world. In a very special video for fans, Tech N9ne unveiled a brief clip taken from his upcoming album, Tech N9ne Collabos Welcome To Strangeland. The video almost immediately spread across the web and created a wave of buzz on social media sites. Even XXLMag.com covered the video, which garnered pages of comments just minutes after being posted. With Welcome To Strangeland set to feature every Strange Music artist, it's not suprising to see the massive response Tech created with his preview.
Click here to watch or scroll down below.

Check out some of the comments on XXLMag.com:
"Damn it's time some good music took over the airwaves!!! :D"

"THIS SHIT GONNA BE DOPE AS HELL! N9NE SENT ME HERE! AND THANK GOD HE DID THIS GONNA BE ON REPEAT I ALREADY KNOW"

"I am excited for the new album to drop! You are freakin' so damn talented….I need a new album to be stuck on…You're "All 6′s and 7′s" album has been in my cd player in my truck for like 3 months now. LoL. I love it! Can't wait to go to the "Lost Cities Tour" in November….first time ever going to one of your concerts. I hope it is a great experience"

"Tech N9ne all fuckin day bruh! i slap tech no matter what country i get deployed to. Best music for military"

"Holy shit, more tech!!! Just got the message from N9ne on facebook, so I had to come check this shit out. Glad as hell I did, I can't wait for this one to drop!"

"STRAAAAAAANGE!!!!! next month baby im taking me a little trip through strangeland!!!! cannot wait for that album, Tech the shit you spit leaves me with my wig split!!!"
Facebook reactions:
"cant wait for Strangeland to come out! Sooo gonna rock that shit all day!!! Cant wait for your bday tech!!! especially since its the same as mine 🙂 TECHN9NE!!!!!!"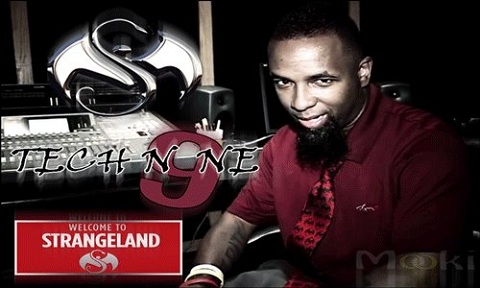 Twitter reactions:

Click here to pre-order Welcome To Strangeland.