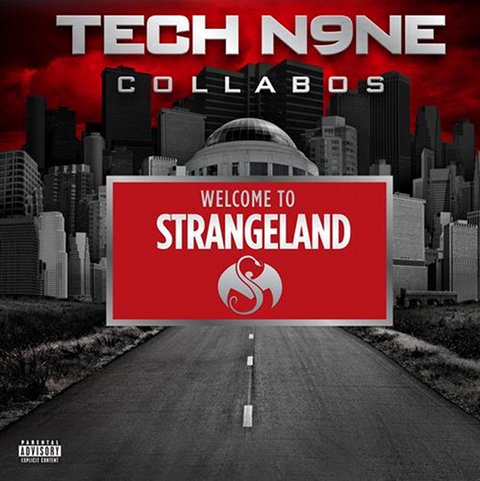 The most-anticipated Tech N9ne Collabos album of all-time is now available on iTunes in a deluxe version with FOUR bonus tracks!
Welcome To Strangeland features Tech N9ne along with the other stars of Strangeland: Krizz Kaliko, Kutt Calhoun, Brotha Lynch Hung, Prozak, Stevie Stone, Jay Rock, ¡Mayday!, Young Bleed, CES Cru, and Liz Suwandi.
Get Welcome To Strangeland on iTunes NOW for what is promised to be the greatest Tech N9ne Collabos album ever released!
Click here to purchase the iTunes Deluxe version of Welcome to Strangeland.