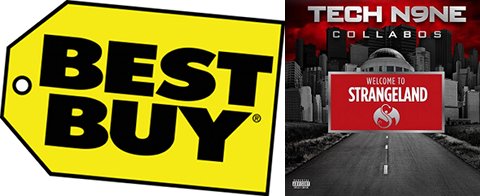 The Best Buy Special Edition of Welcome To Strangeland is now available in Best Buys all across the country
! In another joint effort from Strange Music and Best Buy to put magic into your purchase of a physical copy, the Best Buy Special Edition of Welcome To Strangeland includes the following
An exclusive Welcome To Strangeland pendant available ONLY at Best Buy.
Three bonus tracks: "EMJ", "The Real Thing", and "I Need A Drink".
Run to your local Best Buy as fast as you can to purchase the Best Buy Special Edition of Welcome To Strangeland because once they're gone, they're gone for good!