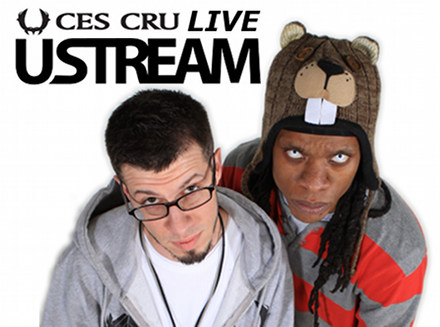 Now that they're Snake and Bat official, it's time to get to know CES Cru!
Having just signed to Strange Music, CES Cru is taking it to UStream for a live broadcast in celebration of their new home!
The electrifying duo out of Kansas City will be on the air from 4PM-5PM CST to give thanks and answer questions from the fans.
Click here to enter the broadcast chatroom and welcome Strange Music's newest addition!