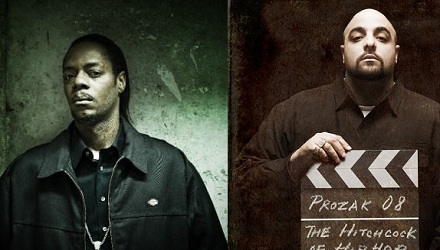 Just a day after we broke the news of a possible Donner Party mixtape from Brotha Lynch Hung, Prozak took to Twitter to fuel rumors of the long awaited side project.
Fans may recall that Brotha Lynch Hung and Prozak were once slated to try out a side project known as The Donner Party. The idea was conceived while both emcees traveled the country on Tech N9ne's Strange Days Tour in 2010. Following the recent news of Lynch's mixtape, Prozak hit Twitter to tease fans about a possible EP between the two artists. If the release were to come to fruition, it would add on to the already exciting year that includes Mannibalector from Brotha Lynch Hung and Paranormal from Prozak. With fans once again buzzing about The Donner Party, it seems as though Tech N9ne's "My Favorite" won't be the last time listeners get a Prozak and Brotha Lynch Hung reunion.
What do you think about a Donner Party EP?

Do you think it will finally happen?
Let us know in the comments below!