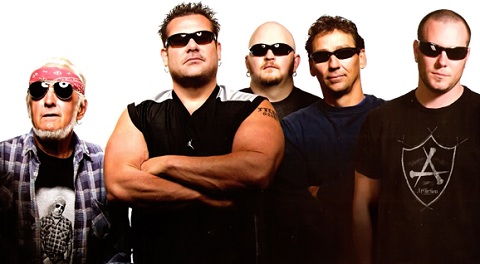 Love him or hate him, popular radio personality Bubba The Love Sponge has continued to keep listeners coming back for more thanks to his controversial and sometimes outrageous on-air stunts.
With one of the most popular radio shows around, Bubba The Love Sponge has managed to interview some of the biggest names in the industry, including Tech N9ne this past August. Recently, the rebellious DJ caught the attention of Tech N9ne fans when he and his staff discussed the best that hip hop had to offer. Listing off names like Jay-Z and Snoop Dogg, Bubba The Love Sponge settled on Tech N9ne, calling him "the best of all time." Excited about the on-air shout out, fans on TheRealTechN9ne.com were the first to bring attention to it:
"I was just listening to the Bubba the Love Sponge show and they we're talking about Jay-Z and then said Snoop was better, but all of the sudden, out of left field they said Tech N9ne was the BEST of all time. It's awesome to hear Tech get the media he finally is."
After a year of praise from the industry, Tech N9ne continues to capture the attention media everywhere. As an admitted fan of the Kansas City King, Bubba The Love Sponge has done his part to expose Tech N9ne to a larger audience. Can fans expect to hear more of Tech N9ne on Bubba The Love Sponge? Stay tuned for more!
Follow Tech N9ne on his official Twitter page.

Click here to purchase Welcome To Strangeland.
Are you a fan of Bubba The Love Sponge?
What do you think about his comments on Tech N9ne?
Let us know in the comments below!
Podcast: Play in new window | Download