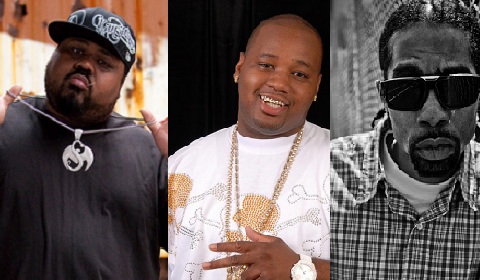 Mixtapes and EPs aren't the only things keeping Big Scoob busy in 2012. With a return to music slated for this year, Big Scoob may also be joining a brand new group.
A recent tweet from Kansas City's own Chauncey Clyde revealed that he along with Big Scoob and Young Bleed would be putting together a new group. The tweet also went on to ask fans what a good name for the group would be. Not much else was revealed other than the project is underway and accepting beat submissions. The last time fans heard new material from Big Scoob was on his EP, No Filter, while Young Bleed hit fans with his Strange Lane debut, Preserved. With the Kansas City connection between Chauncey and Big Scoob, not to mention the assist from Young Bleed, fans are sure to be waiting on this one. Stay tuned for more from Big Scoob and be sure to check out his Dope Talk Mixtape preview!
Follow Big Scoob on Twitter: @TheRealBigScoob
What do you think about the new group?
What would you name it?
Let us know in the comments section below!