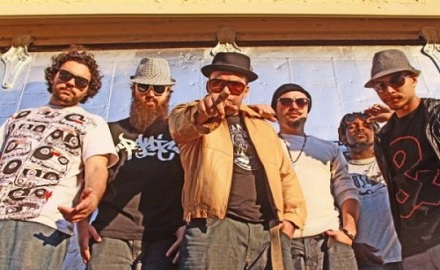 As Take Me To Your Leader gets closer to its release, ¡MAYDAY! is stepping up the grind for listeners eager to hear more.
Just after the group confirmed a "Death March" remix featuring labelmates CES Cru, ¡MAYDAY! once again dropped news on Facebook of yet another remix for the smash single:
"Doin two remix's of DEATH MARCH, just cuz we can."
No other details were shared, but with so many names lined up for appearances on Take Me To Your Leader, fans can expect a few surprises on the remix. With the official "Death March" music video still making rounds on the web, it looks as though there's still plenty of buzz surrounding the gritty anthem.
Who will make it to the second remix? Stay tuned for more from ¡MAYDAY!
Click here to pre-order Take Me To Your Leader.
Who do you think will appear on the new remix?

Have you pre-ordered Take Me To Your Leader?
Let us know in the comments section below!