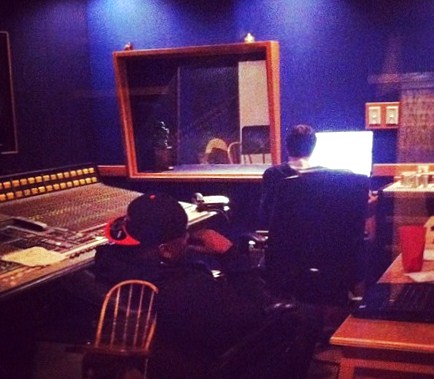 With Rollin' Stone scheduled for a 6/12 release, Stevie Stone has been locked in the studio putting some serious work in.
Fans recently caught a glimpse of the Strange Music emcee at work inside Phat Buddha Productions when these exclusive photos were shared over Twitter. From the booth to the boards, Stevie Stone can be seen grinding in the studio as Strangeland eagerly anticipates his Strange Music debut. Fans can check out more from Stevie Stone on Tech N9ne's "Hostile Takeover 2012" Tour this summer.
Stay tuned for more from Stevie Stone!
Follow Stevie Stone on Twitter: @StevieStone09
Are you excited for Rollin' Stone?

Will you be seeing Stevie Stone on the "Hostile Takeover 2012" Tour?
Let us know in the comments section below!