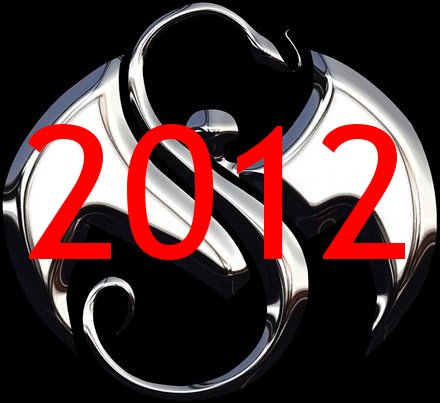 Strange Music is proud to announce its release schedule for the first half of 2012! With a variety of projects that includes everyone from Strange Music staples to newly signed artists, there's gonna be something for everyone. Besides, if the world's ending this year, don't you want to have a kick-ass soundtrack?
Tech N9ne – Klusterfuk EP (3/13/2012) – Strange Music is kicking off 2012 with a bang! The Klusterfuk EP from Tech N9ne is sure to set the tone for the whole year. With production from Mayday, this one's sure to be over the top as Tech N9ne lets you into his chaotic brain and shows you what makes Tech tick! You can see Tech as he headlines the Hostile Takeover 2012 Tour – this will be the only domestic tour this year so that means it's the only chance for all of you Technicians to see Tech N9ne live in the U.S.A.! Don't wait, get your copy today and see what a Klusterfuk Tech N9ne is!
Mayday – Take Me To Your Leader (3/26/2012) – The most dangerous band in the world is coming for you – Mayday is set to release their Strange Music debut album, Take Me To Your Leader, just in time for the Hostile Takeover 2012 Tour. This album is sure to find a permanent spot in your rotation – keep your eyes and ears out for "Badlands" – just one of the standout tracks from the boys from Miami! With a lineup like no other, Mayday is preparing for world domination with a sonic assault unlike anything you've ever heard before and they'll demand that you Take Me To Your Leader!
Prozak – Paranormal (4/24/2012) – Straight outta Detroit Rap City – Prozak is bringing his ominous, sometimes politically-charged, brand of Hip Hop to Strange Music with Paranormal, his newest album for the Snake and Bat! Prozak is well known to fans from his Tales From The Sick album, as well his appearances on tracks from Brotha Lynch Hung and Tech N9ne and his live performances. Find out what lurks in the shadows – grab your copy of Paranormal and check out Prozak on the Hostile Takeover 2012 Tour when it comes to a city near you!
Krizz Kaliko – Kickin' & Screamin' (5/15/2012) – The highly anticipated follow up to Shock Treatment will hit stores in May! Kaliko will have heads nodding from start to finish with "Kickin' & Screamin'" as he shows his musical and lyrical versatility from track to track. Krizz dives back into his personal struggles and touches on topics he addressed with his groundbreaking Vitiligo and Genius albums. Strange Music fans know Kali Baby won't disappoint as he brings his eclectic brand of rap music to the masses. If you don't get the new album from Krizz Kaliko, you'll be the one "Kickin' & Screamin'"! Catch Krizz Kaliko live on the Hostile Takeover 2012 Tour when it invades your city!
Stevie Stone – Rollin' Stone (6/12/2012) – Stevie Stone will have you Rollin' Rollin' Rollin' when he drops his debut Strange Music album, Rollin' Stone. With a distinct voice and a style all his own, Stevie reps the other side of the Show-Me State and shows you why the Midwest is the best. Rollin' Stone will wrap up the first half of 2012 for Strange Music releases and, once it hits stores, you'll still have a chance to see Stevie live on the Hostile Takeover 2012 Tour.