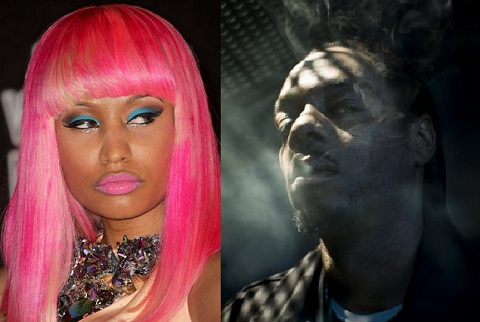 Brotha Lynch Hung may be busy chipping away at his latest creation, Mannibalector, but he's also taking some time to speak out on recent comments made by the polarizing Nicki Minaj.
Just days after her highly controversial performance at the Grammy's, Nicki Minaj made headlines once again with comments regarding Jay-Z's spot as a mogul. Speaking to Allure, the female star dropped some interesting words for one half of The Throne:
"I had a little conversation with Jay-Z at the Victoria's Secret fashion show. He said, 'Congratulations on all your success.' And I was like, 'Yeah, I'm coming for you. I'm coming for your spot, Mr. Mogul."
Once news of the comments broke, hip hop outlets everywhere shared their opinions on the matter. Strange Music's own Brotha Lynch Hung joined in and hit Twitter to drop his thoughts. In short, Lynch laid down his take on the superstar's claims, adding that it would be hard for a female emcee to ever take Jay-Z's spot at the top. Lynch's latest comments are just one of the many incidents of Strange Music artists weighing in on Nicki Minaj.
Will Nicki Minaj finally find her way to Strangeland? Stay tuned for more from Brotha Lynch Hung!
Follow Brotha Lynch Hung on Twitter: @BrothaLynchHung
What do you think about Nicki Minaj's comments?
Do you think we'll ever see her work with Strange Music artists?
Let us know in the comments section below!