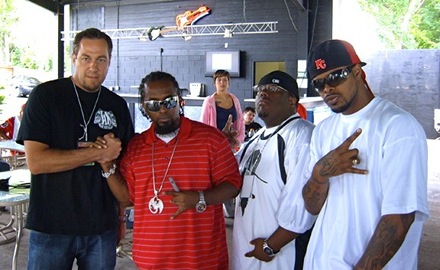 One of the most respected people in the hip hop music business and Strange Music West Vice President, Dave Weiner, will be with us LIVE on Wednesday, February 29, at 2PM CST to take calls and answer questions from fans!
The man that started off as a mailroom worker at Priority Records has worked with and met just about anybody you could think of in hip hop. We're going to talk about the old days when NWA was exploding on the scene, when Master P was selling records out of his trunk, and when some guy from Kansas City first came to LA and shocked Dave Weiner with his undeniable talent (you might know him as Tech N9ne).
We will also take a look into the future of Strange Music with the guy that sees it all from the hub of the music business: Los Angeles. What kind of impact is Strange making around the industry and what does the future hold?
LISTEN BELOW