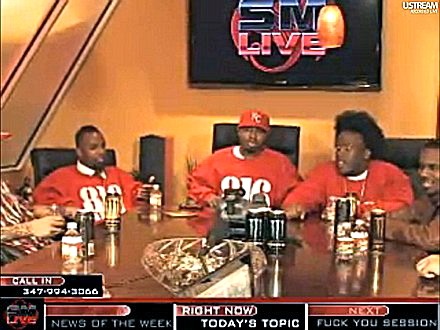 SM Live celebrated it's 50th Episode with a guest-packed broadcast featuring Tech N9ne, Krizz Kaliko, JL BHood ("Worldwide Choppers", "Far Out", "I'm The One"), DJ Kittie, Brian B Shynin and Vonzell. The celebration also coincided with the Super Bowl, which led to the topic of the day: which one is worse, alcohol or marijuana?
The 90-minute special episode quickly veered in all sorts of hilarious directions, as you would expect from such the cast of characters assembled. Fans of the show have already declared this one of the funniest episodes ever done.
WATCH


What did you think of the episode?
What do you think is worse: alcohol or marijuana?
Leave your thoughts in the comments section below!