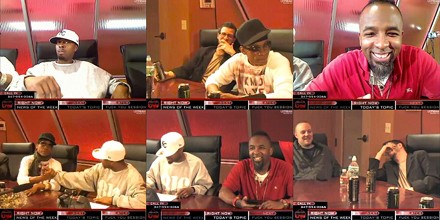 This episode of SM Live featured the deadly midwestern rhyme-slingers CES Cru and a special mid-show appearance from Tech N9ne as they all mused over the question: what really gets on your nerves?
This episode also featured a special "Fuck You" from T-Pain to none other than Strange Music artist Krizz Kaliko! What!? Of course upon watching it you will understand that it was actually out of a great respect for The Genius that T-Pain uttered those two special words.
WATCH BELOW
What did you think of T-Pain's "Fuck You"?
Let us know in the comments section below!