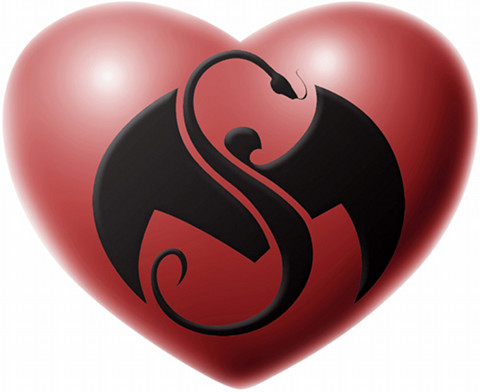 In the spirit of Valentine's Day we asked some of the Strange Music artists what their favorite love songs were.
Check out what they had to say!
Tech N9ne
1. "Adore" – Prince
Number one has got to be the ultimate love song. Number one all the time is 'Adore' by Prince. A lot of fans already know how I feel about the Prince song. I don't think there's another song that quite matches it when it comes to telling a woman how much you really care about her. It's amazing. It's a long-ass song too. It feels so good.
2. "Sometimes U Make Me Smile" – Floetry
The most…I have no words for it. It feels so good to my soul the way it transitions. Such a beautiful song. If you just listen to it you can close your eyes and just let it play. It's just so wonderful–by yourself or with somebody. Something about Marsha Ambrosius' voice. It's so angelic. It's beautiful.
3. "I Belong To You" – Rome
This is one I've always loved. It's an older song. "Every time I see your face it makes me want to…sing, and every time I think about your love it drives me…crazy. I belong to you and you belong to me yayee-yeah." It's like the ultimate Valentine's song.
Krizz Kaliko
"A Woman's Work" – Maxwell
"Let's Make Love" – Sylk
"Meeting In My Bedroom" – Sylk
"Sex Down" – Link
"Bed" – J. Holiday
"Destiny" – Myron
Kutt Calhoun
"When A Woman Loves" – R. Kelly
"Stay" – Jodeci
"No Words" – Charlie Wilson
Wrekonize of ¡MAYDAY!
"Feel Like Makin' Love" – D'Angelo
I have to say anything D'Angelo. That would be my shit. I wouldn't even narrow it down, but I would just say anything he does. "Feel Like Makin' Love" is smooth and chill. You'd have to be asleep to not want to fuck to that song.
Ubiquitous of CES Cru
"Camay" – Ghostface Killah
"She Said" – Pharcyde
"Lovers Rock" – Sade
What did you think of the lists?
What are your favorite love songs?
Let us know in the comments section below!